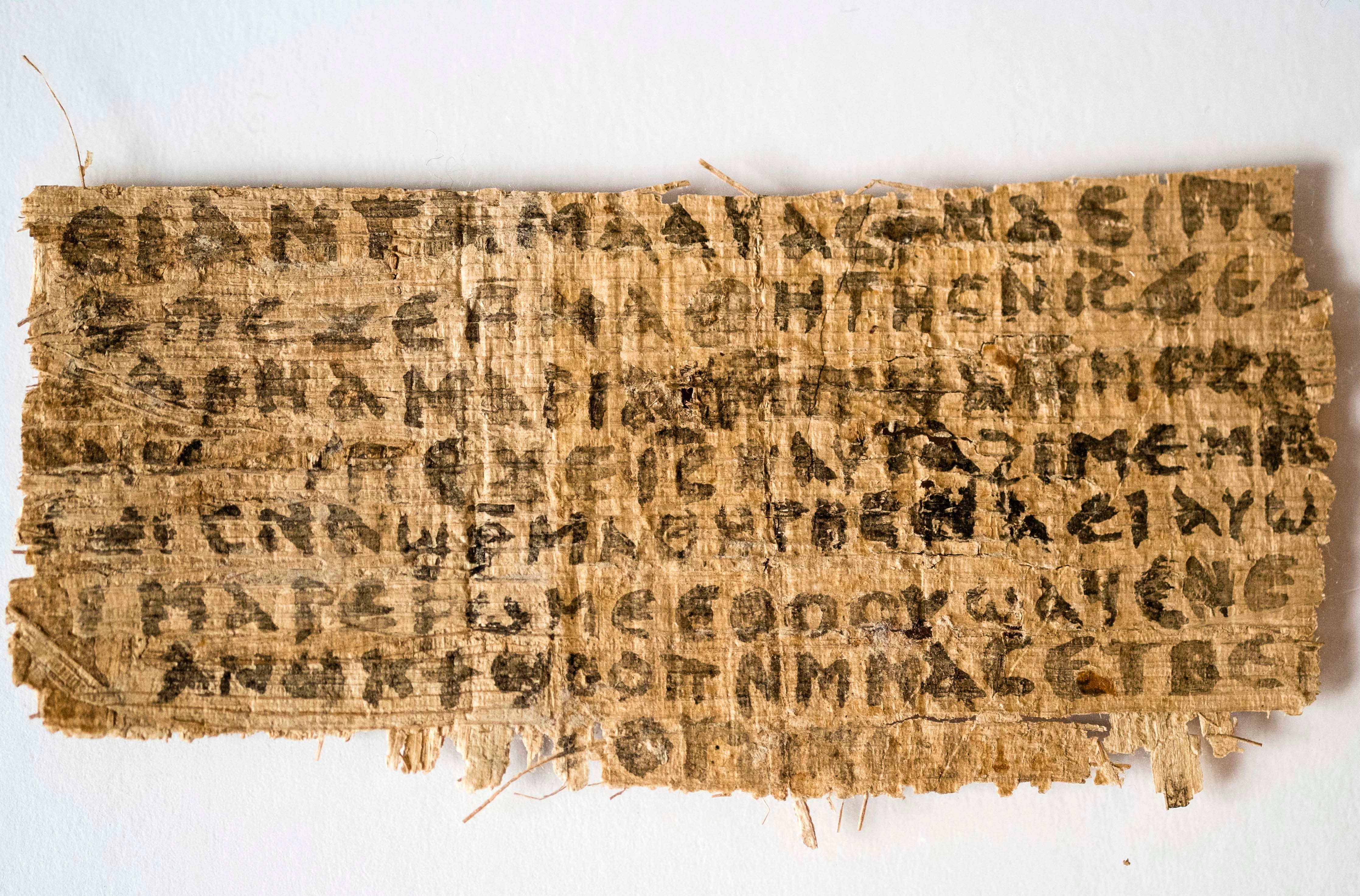 A long-awaited article on a Coptic papyrus fragment believed to reference the wife of Jesus has been left out of the Harvard Theological Review, furthering doubts about the artifact's authenticity.
The scholarly journal was slated to publish a major article on the finding this month after Karen King, a professor of early Christianity at Harvard Divinity School (HDS), announced in September the discovery of a 4th century fragment of papyrus indicating that some early Christians believed Jesus was married. The text, written in Coptic and likely translated from a 2nd century Greek text, contains a dialogue in which Jesus refers to "my wife," whom he identifies as Mary.
"Who said it was genuine?" asked David Gill, professor of archaeological heritage at University Campus Suffolk in the United Kingdom. "Was it their area of expertise?"
Gill — who also authors the Looting Matters blog, which closely follows the antiquities trade — said experience shows that "clever forgeries" do emerge in the industry.
Kathryn Dodgson, director of communications for Harvard Divinity School, confirmed to FoxNews.com that testing and analysis of the fragment, including examination by independent laboratories with the resources and expertise necessary to produce reliable results, is still under way.
read more:
http://www.foxnews.com/science/2013/01/10/testing-delays-harvard-theological-review-report-on-authenticity-jesus-wife/?test=latestnews