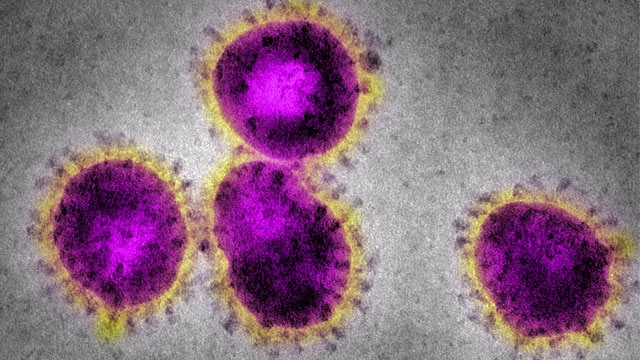 The mysterious SARS-like virus that appears to be originating in the Middle East has claimed two more victims after people died from the infection in Germany and in Britain.
Their deaths brings to 11 the number of fatalities attributed to the virus, and six others have been determined to have been infected by the virus, according to the World Health Organization.
Health officials are concerned that SARS-like virus could come to the United States or Canada, and the Centers for Disease Control and Prevention have alerted state and local health departments to be on the lookout for suspicious illnesses in people who have recently traveled to the Middle East
The latest victims were a 73-year-old man from the United Arab Emirates who died in Munich, Germany, after being flown there for treatment, and a United Kingdom resident whose age is not known but who had traveled to Pakistan and Saudi Arabia before falling ill, according to a WHO statement.
"We're on the alert looking for this, and I think that's why these cases are now being discovered," Dr. William Schaffner, chairman of preventive medicine at Vanderbilt University Medical Center in Nashville, Tenn., told ABCNews.com. "Because people with puzzling pneumonia who we can't figure out what's going on right away are having specimens taken and sent to the reference lab for testing."
The SARS-like virus is a coronavirus, which typically causes the common cold, but also caused the original SARS virus. SARS is named for its symptoms: Severe Acute Respiratory Syndrome.
A decade ago, SARS infected 8,098 people from November 2002 through July 2003, killing 774 of them. It is believed that the virus began in Chinese horseshoe bats in 2002 before spreading to cats sold at animal markets for food, and spreading from there to humans. New cases tapered off and stopped around 2003, with the exception of eight new cases in China in 2004.
The WHO first identified the virus in September 2012 following the infections of a Qatari man in a British hospital and a woman who died in Saudi Arabia. They suffered from a 99.5 percent identical coronavirus that caused acute respiratory syndrome and renal failure. Since then, 15 more cases have been reported.
more here:
http://abcnews.go.com/Health/sars-virus-kills-germany-britain/story?id=18822417#.UVgGhVeRfOc