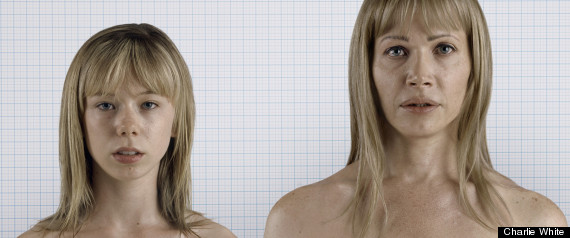 Stunning photos from a 2008 project by artist Charlie White pair teen girls with their transgender adult female doppelgängers.
Titled the "Teen and Transgender Comparative Study," White's project is a "a correlation of two stages of transformation, pairing teen girls with like adult male-to-female" transgender women.
"I was working on a larger, ongoing project titled 'Girl Studies' at the time," White, who is based on Los Angeles, told HuffPost Gay Voices in an email. "Within that broader idea, the intersection between girls transforming through the biological patterns, and transgender through chemical and surgical processes became very important to me."
more: http://www.huffingtonpost.com/2013/03/09/charlie-white-teen-transgender-comparative-study_n_2812885.html?ncid=edlinkusaolp00000003